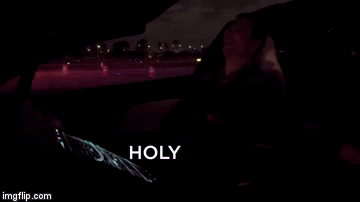 This is a short video released by Tesla featuring the reactions of 'its first test riders' blasting from 0 - 60MPH in the 2020 Tesla Roadster, which will retail for around $200,000. It's pretty much a bunch of 'Oh my Gods!' and 'Holy Shits!' and screaming, just like you'd probably do in the middle of the night when you're on the toilet with your head in your hands and a terrible case of diarrhea. *knock on bathroom door* "Are you okay in there honey? Sounds like you're test driving a Roadster." Please, dear....just let me crash and burn.
Keep going for the whole video.
Thanks to Mark B, who's not convinced going 0 - 60MPH in 1.9 seconds won't change our DNA.