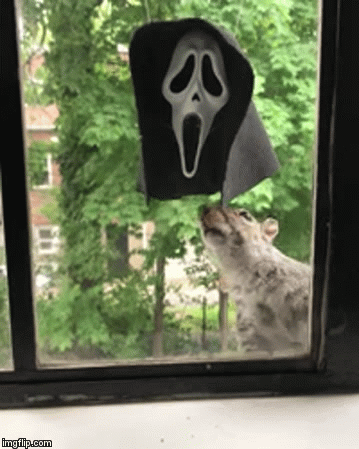 This is a super-short video of a squirrel inadvertently trying on a 'Scream' ghost mask while trying to eat the treat (presumably peanut butter) the video-taker has placed in the mask. The result is pretty solid -- like a turd you can actually be proud of because you stopped drinking so much and started eating right.
Keep going for the video, but the gif is really it.
Thanks to Alex S, who agrees a squirrel with a knife sounds like a terrifying combination.