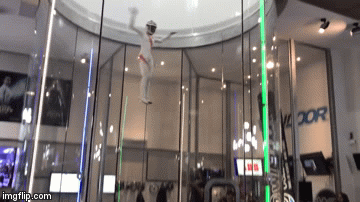 These are two videos of 15-year old Kyra Poh's winning indoor skydiving freestyle performance at the 2018 Wind Games in Empuriabrava, Spain. And speaking of wind games-- "I'm not pulling your finger." *BRRAAAAAAP!* My trigger is faulty anyways.
Keep going for the videos.
Thanks to Josh J, who informed me he's tried going indoor skydiving multiple times but has always been deemed too drunk by the staff. Welcome to my life.