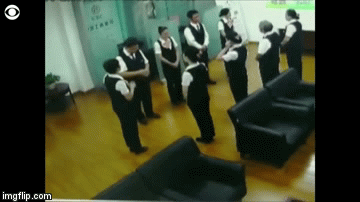 This is some security cam footage from a bank in Nanning, southern China, of a five-foot python falling out of the ceiling and disrupting a staff meeting. "Shit, this isn't the vault!" I imagine the snake realizing as it fell. Sucks too because now I'm gonna have to start training a whole new python.
Keep going for the video.
Thanks again to hairless, who agrees that is not how you boost employee morale.