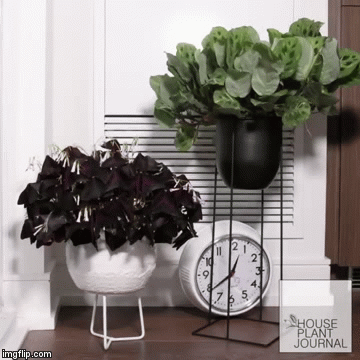 This is a timelapse video of two houseplants (Oxalis triangularis, aka false shamrock, and a Marantra species) seen moving throughout the day. So dynamic! It's almost like they're alive. "Plants are alive." Well most of mine aren't. And the ones that are seem so lazy. They just sit around all day drinking up all the water I should be drinking but don't because I hate drinking water. I like chocolate milk. I found out the hard way that's not something we have in common.
Keep going for the whole Instagram video, complete with closeup.
Thanks to Allyson S, who informed me she's convinced her plants are slowing trying to make their way to the door because she neglects them and they want a better life. Well that was depressing.