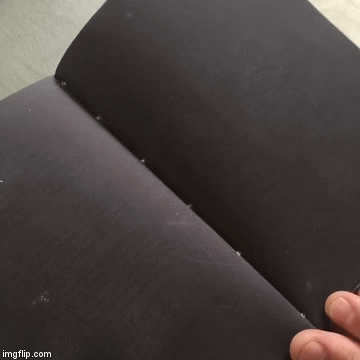 A special edition of Fahrenheit 451 is now available for preorder (previously seen HERE when it was first conceived because, like an elephant or a vindictive girlfriend, I never forget) that can only be read when heat is applied to the pages via lighter or match. That doesn't sound very practical. The signed (by who?! Bradbury died in 2012) and numbered edition is limited to 300 copies selling for $388 before December 31st, and $451 (clever!) afterwards. As much as I do love old books (I own several nudie magazines from the 50's), that's a little out of my price range. I'll give you $30, and only if I can read it in the bathtub with my girlfriend's hairdryer.
Keep going for a video of the book not being burnt.
Thanks again to K Diddie, who, for three tips in one day, receives a coveted gold star sticker and his name on the poster board in the breakroom.