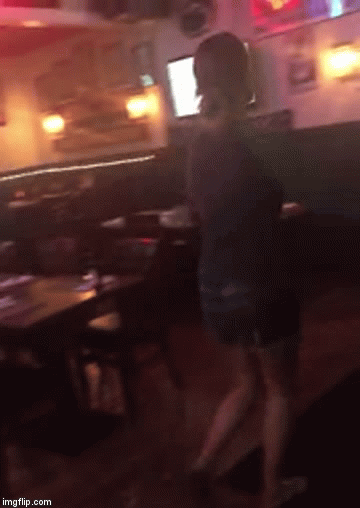 Yeah, I felt like it was different in the movie.
This is a video of a couple in an Upper Darby, Pennsylvania bar who, hearing the Dirty Dancing song on the jukebox, knew what they had to do: try and fail miserably to recreate the iconic dance lift from the movie. It just goes to show, nobody may be able to put Baby in a corner, but apparently somebody may accidentally try to open a pair of double doors with her head.
Keep going for the whole video. Also, a special shoutout to the couple watching this fiasco who immediately turn around like they didn't just witness dual concussions.
Thanks again to Closet Nerd, who agrees you don't know until you try, but in reality this couple definitely should have known prior.
Read More:
better luck next time
,
dancing
,
falling
,
having a great time
,
having a terrible time
,
hurting yourself
,
i wonder how many times this has happened
,
iconic
,
movies
,
so that's what that looks like
,
sometimes trying hard and believing in yourself still isn't enough
,
that's not how I remember it in the movie
,
video
,
you did it wrong