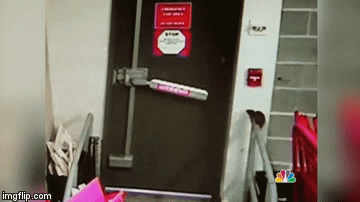 This is a short video of Master Splinter pulling a fire alarm in a Washington D.C. condo building so he and the Ninja Turtles can scour units for leftover pizza while all the residents stand around outside in their bathrobes awkwardly meeting their neighbors for the first time. I, for one, hope Splinter and the boys made off with some delicious slices, they deserve it. Also, this condo building may want to consider allocating some of its homeowners association fees to pest control. Just a thought (you owe me a penny now).
Keep going for the whole news video.
Thanks to Lana, who agrees rats are only getting smarter.