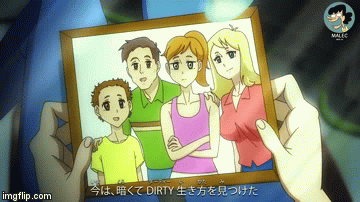 This is a video created by French cartoonist Malec reimagining the Rick And Morty title sequence as the opening for an anime show. It's high quality. Weird, but high quality. "Like a penis shaped diamond." Do your parents know you're on the internet? "I'm an adult." Is that what you tell potential employers during job interviews? "I usually start with a few magic tricks." You're hired, we'll share an office.
Keep going for the video.
Thanks to Luc, who agrees it's hard to make Rick And Morty any weirder than it already is, yet here we are.