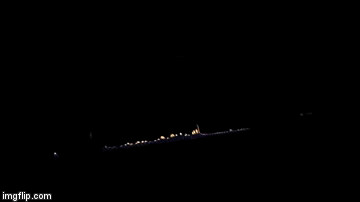 This is a video demonstration of one of The Modern Fire Table's sound-reactive flaming entertainment systems ($4,500+) dancing to Michael Jackson's 'Thriller.' Obviously, this is just the table I've been looking for to take my annual Halloween party to the next level. People are going to be talking about it for years! I can see it now:
Party Goer 1: Remember the fire table at GW's Halloween party that danced to all the spooky music?
Party Goer 2: That thing was awesome!
Party Goer 1: Totally set the mood.
Party Goer 2: He really does know how to throw the best parties.
Party Goer 1: I made out with him, you know.
Party Goer 2: Oh my God, me too!
Party Goer 1: He was the Ninja Turtle, right?
Party Goer 2: I thought he was Mr. Incredible.
Me: I WAS CAPTAIN PLANET.
Keep going for 'Thriller', as well as The Notorious B.I.G.'s 'Hypnotize', Dire Straits' 'Money For Nothing', and the Scorpions' 'Wind of Change', as well as a guy making his own beats on a synth and watching the flames react.
Thanks to Hugh, who sells the tables and might love fire almost as much as I do.
Read More:
burn baby burn
,
cool
,
dancing
,
entertainment
,
fancy
,
fire
,
fire in the hole
,
halloween
,
i am into this but i'm also into staring at fires for extended periods of time but that's just who i am
,
music
,
neato
,
parties
,
real products that exist
,
so that's what that looks like
,
songs
,
staring at things for hours
,
sure why not
,
video