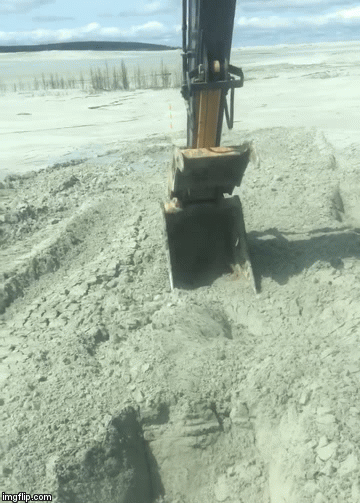 This is a video of an excavator operator playing with some liquified soil, which occurs "when a saturated or partially saturated soil substantially loses strength and stiffness in response to an applied stress such as shaking during an earthquake or other sudden change in stress condition, in which material that is ordinarily a solid behaves like a liquid." Neato. Granted I wouldn't be caught anywhere near liquified soil, but that's just me and I'm terrified of quicksand and anything like it. You know what's even worse than quicksand though? "Don't you dare, GW." What? "I know what you're going to say, and don't do it." The Swamp Of Sadness! "Damn you." Rest in peace, Artax.
Keep going for the video.
Thanks to JD, who agrees he's got the right equipment, but that is not how you build a sandcastle.
Read More:
back to the beach
,
experimenting
,
freaky deaky
,
having a great time
,
heavy equipment
,
i should have gone into construction
,
interesting
,
living your best life
,
man i've always wanted to play with an excavator
,
mother nature
,
physics
,
sand
,
so that's what that looks like
,
soil
,
video
,
would not be playing with