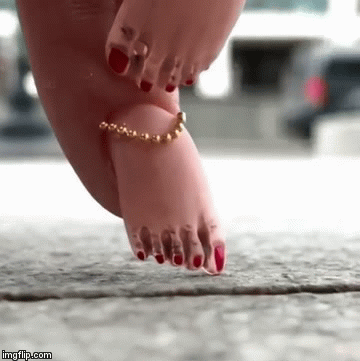 This is an Instagram video of some feet inspired fingernail art created by a nail technician at one of Russia's Nail Sunny locations (previously: their teeth nails). It's unnerving. It's also not right for everyone. I would even argue it's not right for anyone. But what do I know? I'm just a man who once accidentally ripped a hangnail all the way to the elbow. "I'm never going to forgive you for that, just so you know." My girlfriend, ladies and gentlemen! Apparently reckless hangnail removal was not what she had in mind when she suggested I play doctor.
Keep going for the video. Also, if I'm in bed and feel my back getting scratched by feet fingernails I am getting out of bed and never returning.
Thanks to MSA, who agrees whatever happened to just painting your nails a color?