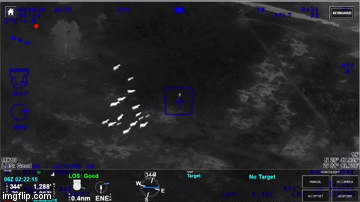 This is some police helicopter camera footage of a small herd of cows that chase a suspected car thief that decides to run through their pasture, and help officers apprehend the fleeing woman. Lady, you chose the WRONG PASTURE TO MESS WITH. Did I mention this was in Florida? "You didn't have to." I should have known better. Obviously, if there was ever a group of excitable cows that actually deserved a reality show, this is them.
Keep going for the full video, complete with initial crash and eventual arrest.
Thanks to MSA, for reminding me I'm way behind watching all the Real Housewives on my DVR. Haha, I'm JOKING (I don't have a DVR, I have to watch them all live). And to Mark V, who agrees these bovine crime fighters all deserve honorary cow cop badges.
Read More:
animals
,
are we playing a game?!
,
busted
,
chasing things
,
cows
,
get out of here!
,
good cows!
,
having a terrible time
,
helicopter
,
i don't even eat burgers i swear
,
i say we make them all honorary deputies
,
just doing our civic duty
,
oh no you don't!
,
police
,
running
,
running of the bulls
,
so that's what that looks like