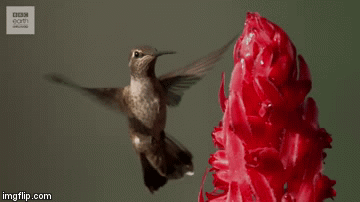 This is a beautiful video compilation created by BBC Earth Unplugged featuring ten minutes of animals doing their thing in slow motion. Clips include dogs, cats, hummingbirds, hedgehogs, snakes, chameleons, owls, and a bunch of others. I feel like it's a nice relaxing way to waste ten minutes on the clock. Or, if you're like me and watched it at 0.25X speed for ultra-slow motion action, 40 minutes. "You're the American dream, GW." I really am. Now if I unlock the stall door can you help me stand up off the toilet? My legs are numb and I'm worried about rolling my ankle again. "Can I say no?" Only if you're gonna step on my penis like the last guy.
Keep going for the video, which was unfortunately lacking in David Attenborough.
Thanks to Lydia, who agrees beauty is all around us, you just can't see it unless it's in slow motion.