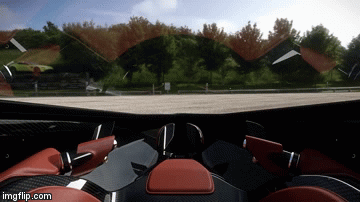 Hot on the heels of the very real Opener Blackfly personal aircraft, this is a video for Aston Martin's conceptual (and it probably always will be conceptual) Volante Vision. It's a three-seat rotor-powered personal flying machine. Or possibly just a college animator's senior project. You know what would be an even more insane concept for Aston Martin? An affordable sports car. "Aston Martin doesn't make cars for poor people." James Bond, ladies and gentlemen! I'd slap that martini out of his hand if I knew he wouldn't kill me.
Keep going for the video, complete with Stranger Things-esque soundtrack.
Thanks to Ryan WL, who agrees they should at least make ONE real one so I can actually ooh and aah about it.
Read More:
aston martin
,
concept
,
conceptual
,
damn rich people
,
flying
,
flying cars
,
flying things
,
i want one
,
luxury
,
now make a real one enough of the computer graphics already
,
so that's what that might possibly look like maybe if it was real who knows
,
sports cars
,
you've got a fast car i want a ticket to anywhere maybe we can make a deal maybe together we can get somewhere