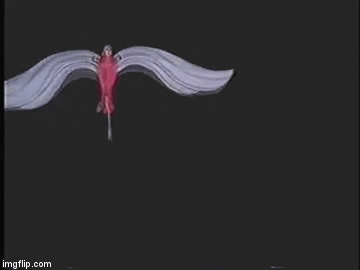 These are two vintage Levi commercials from the early 1970's narrated by voice-over and recording artist Ken Nordine, best known from his Word Jazz albums of the 1950's and 60's. The first is a trippy evolution of man themed ad, and the second is based on Nordine's recording of the poem 'Flibberty Jib' from the original Word Jazz album. As weird as they are, that was definitely some solid advertising, and I just bought six pairs of Levis off Amazon, all in sizes that I know won't fit me but I won't return. Modern advertisers should really take a page from the 1970's advertising playbook and-- "What? Sit around and do psychedelics all day?" Not a bad job if you can get it. Wait -- can you get it? I'm willing to try new things, here's my resume. "This is a picture of a cat licking a window." I want a corner office.
Keep going for the videos.
Thanks to Christina D, who agrees Dacron polyester was way ahead of its time and was probably space technology.