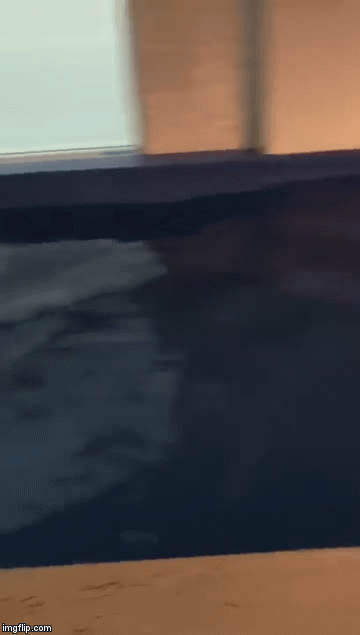 Towels: You're going to need way more than just that one.
This is a video from a high rise condo in the beach resort city of Balneário Camboriú, Brazil of a pool spilling its water as the building sways due to high winds. I feel like that was poor planning. Also, why is your pool in the kitchen? That makes it way too easy to cramp up and drown after a big meal. Who designed that pool anyways? It at least needs some geosynchronous magnetic stabilizing rods installed underneath it if you don't want to lose any water. "What the hell are you talking about?" Ahahahhaha man I'm so stupid sometimes I even surprise myself.
Keep going for the whole video.
Thanks to DV, who prefers swimming at ground level where it's natural.
Read More:
design
,
flooding
,
having a terrible time
,
interior design
,
pool
,
poor planning
,
smart thinking
,
so does everybody have a pool in their kitchen or what because i'm jealous
,
so that's what that looks like
,
to the beach
,
towels -- we need more towels
,
vacation!
,
video
,
water
,
well that's great
,
woopsie