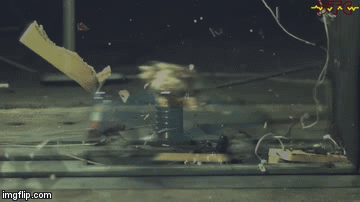 Ken? I've got some bad news. Are you sitting down? Well stand up. Now sit back down. Now stand up again. Okay, back down. That was fun, wasn't it? Barbie's dead.
This is a video from Switzerland's Dynamic Test Center of a bunch of Christmas toys experiencing a 200km/h (~124MPH) crash test. There were no survivors -- everything pretty much just disintegrated. So, if you're a toy and thinking about driving around at 124MPH this holiday season crashing into things, think again. "We hear ya, we hear ya." Dammit Buzz and Woody, I'm being serious. If you two weren't around for a Toy Story 4 I don't know what I'd do with myself, besides forget it was ever supposed to come out (June 2019, seriously?!) and move on with my life. It wouldn't be easy though. "Admittedly, June 2019 is a long ways away." For what? "Toy Story 4 to come out." There's gonna be a Toy Story 4?!
Keep going for the video.