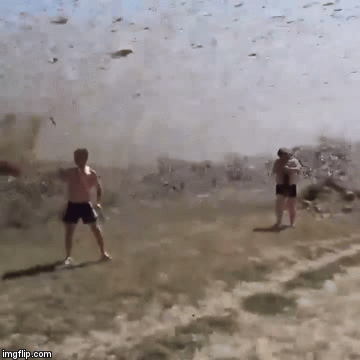 This is a video of a group of Russian fishermen trying to make their way through a plague of locusts (previously: trying to drive through one). That does not look like a very fun time. As a matter of fact, that looks like a very bad time. Maybe not as bad as the death of your firstborn, but plagues are relative.
Keep going for the video.
Thanks to Jessie, who would have much preferred water turning to blood.
Read More:
at least it's not snakes that would drive indiana jones crazy
,
flying
,
freaky deaky
,
get them away from me!
,
gone fishin'
,
having a terrible time
,
i'd rather be fishing
,
insects
,
meanwhile in russia
,
no thank you video
,
nope
,
not today
,
plague
,
so that's what that looks like
,
video
,
we get it god you're angry