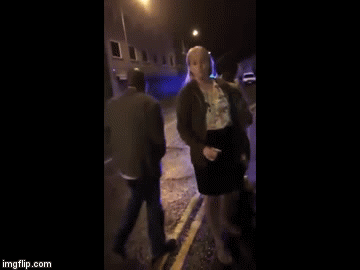 This is a video of a UK police officer drifting his police car onto the scene of a street fight outside a bar. I'm pretty sure they hit that building in the process. Still -- it's all about style points. "I thought it was all about protecting and serving." Well you were wrong. Besides, this is the UK police, they're different. They have so little crime they spend half their time practicing flair and training for how to make an entrance.
Keep going for the video while I practice drifting my Big Wheels in my parents' driveway.
Thanks to Carmen, who agrees they should have jumped the car through a ring of fire first.