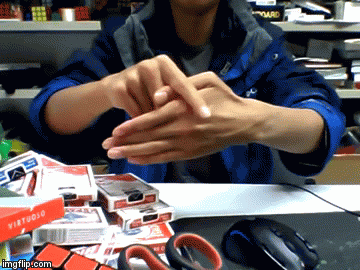 This is a video of Youtuber Vincent Kuo showing off his very impressive thumb tricks. The thumb trick is arguably my favorite trick of all time. Vincent's versions are mind-boggling though. Was this computer graphics? This was computer graphics, right?
Keep going for the whole video.
Thanks to carey, who's convinced this was all prosthetic trickery.